ABOUT US
Find your home at
Elancé Adult Ballet School
After many years away from the studio, Elancé's founding principal, Dianne Harrison, rekindled her love for ballet at the age of 30, describing it as "like falling in love all over again." It was this moment that marked the beginning of Dianne curating an incredible experience for adults in ballet.
Comprising two beautifully-appointed studios in Melbourne's Mitcham and Flemington, Elancé has been renowned for excellence in adult ballet since 2002.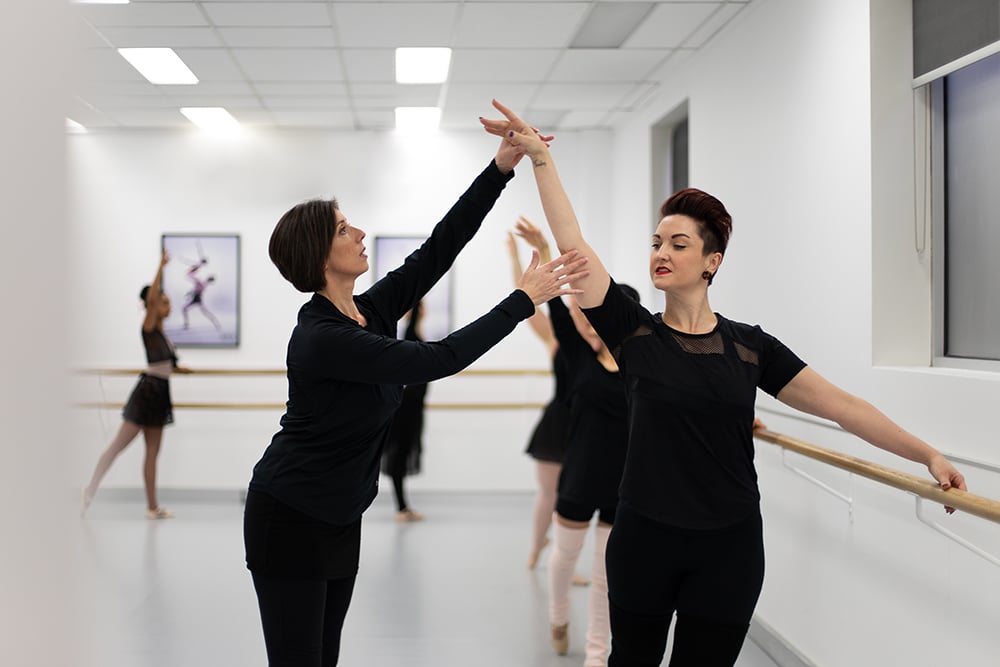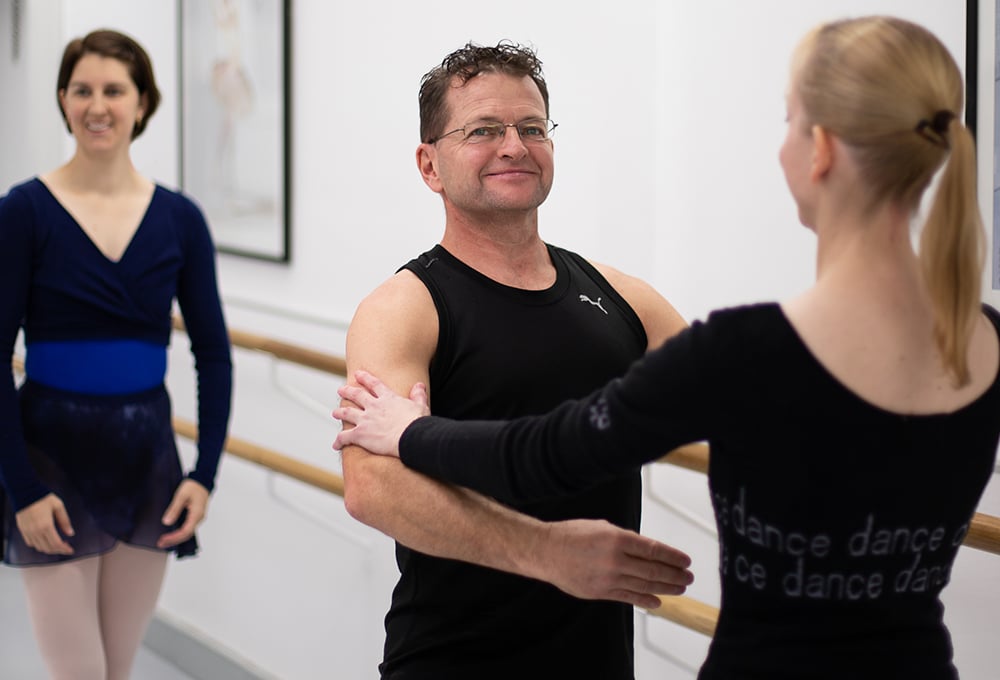 "For The Love of Ballet"
Embodying human connection, Elancé's studios enable the perfect balance of finessing technique, complemented by a pure love of ballet.
With carefully formulated programming that caters to all levels, Elancé's classes position integrity at the forefront of the teachers' minds.  A safe space for those who value feeling great over 'looking the part', Elancé Adult Ballet School is the community for people from all walks of life to explore and develop a creative art form in a supportive and structured environment.
Whether you enter the studio with ten years' ballet experience or none at all, at Elancé your unique story matters, your potential is nurtured, and your triumphs are celebrated.
A safe space for those who value feeling great over 'looking the part'
CARE & CONNECTION
Your story matters; whatever brought you to ballet and wherever your journey takes you, we care about your experience. You have found or are returning to ballet because you care about yourself – allow us to guide you along the way.
Ballet is an emotive art form that fosters human connection. At Elancé this connected community is precious. We enrich the lives of our students through this shared creative experience.
HEARTFELT & AUTHENTIC
The heart of Elancé shines in everything we do – From knowing our students as people, not just numbers, to the thoughtful, creative way we construct our classes. Our heartfelt desire to share our love of ballet continues to be fuelled.
At Elancé, our authenticity drives us. Without pretention or a competitive environment, we are honest in what we offer and deliver what we promise. We are genuine in our desire to help every student reach their true potential on their adult ballet journey.
"I've spent some years looking for an adult dance environment, and Elancé delivers on its promises of professionalism, support and rigour. The careful scaffolding of skill development is evident, and the expertise and training of the teachers is genuinely impressive. I've worked in Education for many years and the methodology that underpins your approach to the development of student skills and knowledge is best practice.  It's a pleasure to dance at Elancé, and I only wish I had the time to take more classes!"
TARNYA G
OUR COMMUNITY
Join the Elancé community