At Elancé, we have built a team of gifted and passionate teachers in the industry. Our dedicated close-knit team actively embody Elancé values in and outside the studio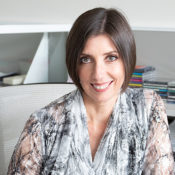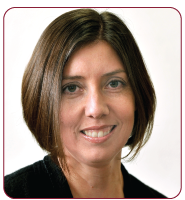 Dianne Harrison
Principal
---
Dianne began her ballet training at the age of five with Gay Wightman School of Ballet and studied the Borovansky method to Advanced level. She later trained at the National Ballet Theatre under the guidance of Gailene Stock and Gary Norman. After returning to ballet in later years, Dianne recognised the need for adult opportunities in ballet and established Elancé Adult Ballet School Pty Ltd in 2002.
"I'm blessed to share my passion for ballet with the Elancé family; a team of extraordinarily gifted teachers and all our wonderful students. What a constant source of inspiration they are!"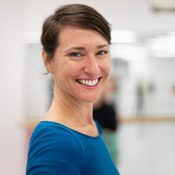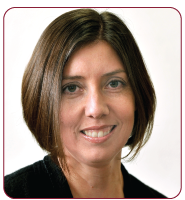 Belle McDonagh
Teacher
---
Belle completed her Bachelor of Dance at the Victorian College of the Arts in 1999, and was the recipient of the De Gruchy Award for Excellence in Classical Ballet in 1998. Whilst at VCA Belle had the opportunity to work with Dance Theatre of Harlem for their Firebird season which formed part of the 1999 Melbourne Festival. Post studying Belle undertook freelance performance work and travelled widely. Following her return to Melbourne, Belle completed a Post Graduate Diploma in Arts Management has been a member of the Elancé staff since February 2005.
"I love teaching at Elance. I feel deep satisfaction and joy in sharing the artistry and the complexities of ballet with our adult students. It is immensely rewarding."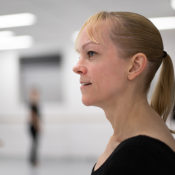 Kate Fleming
Teacher
---
Kate trained in the Southern Federation syllabus at Christine Hogg School of Dancing. She went on to forge a career as a speech pathologist, ultimately training speech pathology students at La Trobe University. Kate joined the Elancé staff in 2012, where her valued administrative and communicative skills see her manage a dual role of teacher and business support.
"Watching students fall under the spell of classical ballet is truly special, especially those beginner students who thought they "had missed their chance / were too old / not fit enough / not coordinated / not the right body type". At Elancé classical ballet is truly accessible to all and it is an honour to be a part of the team."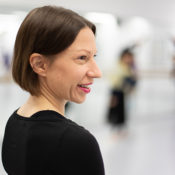 Karen Mackersy
Teacher
---
Born in Wellington, Karen began dancing at age four at the Lynne Harrison Academy of Dance. At 16, Karen left New Zealand to train full-time at the National Theatre Ballet School in Melbourne, Australia, where she was awarded the Royal Academy of Dance Solo Seal. Karen travelled to London to compete in the prestigious Adeline Digital Genee Awards, where she was chosen as one of the 12 finalists. Karen joined the Royal New Zealand Ballet in 1994 where she danced for eight years. Highlights of her career included dancing the lead role of Tinkerbell in the 1999 production of Peter Pan, Clara in The Nutcracker and Alice in Alice in Wonderland. In 2001 Karen moved into arts administration as the Dance & Development Coordinator at the New Zealand School of Dance. After being promoted to Marketing Manager in 2005, she left at the end of 2006 to return to the Royal New Zealand Ballet as their Marketing & Development Coordinator. Whilst furthering her career in the Hospitality and Tourism Industry, Karen was classical ballet tutor at the Judith Fuge Dance School, teaching open ballet classes and private lessons. In 2014 Karen returned to Melbourne to work in conferencing and events. Karen joined the Elancé staff in 2016 and adores sharing her energy, insights and experience with the adult students.
"I am and always have been passionate about dance. I relish the opportunity to teach adult classes and inspire others in the beautiful art form of classical ballet."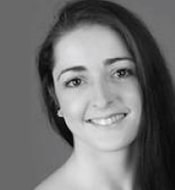 Emily Luxton
Teacher
---
Emily began her ballet training at age 4. At age 11 she was accepted into the prestigious Charlesworth Ballet Institute and in 2009 Emily joined the Princess Grace Academy of Monaco, where she was tutored by Roland Vogel. In 2010 Emily returned to her home in WA and joined the West Australian Academy of Performing Arts. She was invited to perform with the West Australian Ballet Company and the West Australian Opera Company and upon graduating from WAAPA, Emily accepted a Young Artist contract with the West Australian Ballet, performing in productions including Snow White and the Seven Dwarfs, Sleeping Beauty, Giselle, Peter Pan and Onegin. In 2015 Emily was invited to join the Victorian State Ballet Company with whom she performed for two years. Emily officially hung up her pointe shoes in 2017 to pursue a career as a ballet teacher.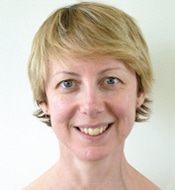 Megan Harrison
Teacher
---
Megan began classical training under the direction of Jan Megna in Melbourne. She continued full-time ballet training at the National Theatre Ballet School with Director, Ann Jenner, where she attained RAD Advanced level. With the National Theatre, Megan performed in regional Victoria, festivals and concerts. She later joined Ricarp Productions in South Australia and performed in Singapore and Japan. After taking time to pursue other interests, Megan returned to her love of classical ballet and joined the Elancé staff in 2011.
"Elancé opens doors for adults who never experienced the joys of dance in childhood. As their teacher, it's both thrilling and an honor to share the experience with them!"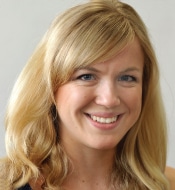 Tamsin Magnay
Teacher
---
Tamsin undertook her early years of dance training at the Parkwood Dance Academy and the Lynn McNabb Academy of Ballet. In 2001 Tamsin joined the Victorian College of the Arts Secondary College, achieving her Intermediate level in ballet and was granted the Martin Rubinstein Award (CSTD). Tamsin was an active member of the performing group, 'Glow', from 2004 to 2008, touring extensively throughout Australia's rural communities. Having taught ballet, contemporary and jazz for several years in Melbourne, Tamsin joined the Elancé staff in 2009.
"It is an honour to work in such an innovative environment, exploring the scope and possibilities of adult ballet. Rather than lament possibilities missed or uncooperative bodies, we celebrate what can be created in this season of someone's life."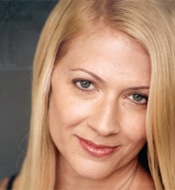 Paris Wages
Workshop Specialist, Dance for Parkinson's Facilitator
---
Cecchetti trained Paris Wages earned her Master of Fine Arts in dance at Florida State University. She was a member of Los Angeles Classical Ballet, Collage Dance Theatre, Los Angeles Opera, San Diego Opera and the San Francisco Opera Ballet under Ballet Master Lawrence Pech. From 2005-2009 Paris was choreographer/assistant director of Moving Arts Dance in Walnut Creek, CA, and joined Oakland Ballet under the direction of Michael Lowe. Paris¡Ç choreographic work spanned musical theatre, commercials and classical concert dance. She has directed her own company, Quixotic Dance Technologies, in San Francisco. As an actress and dancer in film and television, Paris worked Jennifer Lopez, David LaChapelle, Todd Haynes, Lucinda Childs, Martin Scorcese and Placido and Marta Domingo. Paris joined the Elance Adult Ballet staff in 2013.
"Dance is for everyone and ballet in particular has such a beautiful tradition. Teaching is vital to the life and breath of classical ballet and I am so happy to contribute to that legacy at Elancé."
"Emotion is not hidden in the movement; emotion defines the movement."
DIANNE HARRISON
OUR COMMUNITY
Join the Elancé community